Sponsors
​

Exa® Corporation is a developer and distributor of computer-aided engineering
(CAE) software. Its main product is PowerFLOW® based on Lattice-Boltzmann
Methodology is known for very accurate predictions of fluid flows. Exa's
solutions based on PowerFLOW are used extensively in ground transportation
industry for aerodynamics, aeroacoustics, and thermal management. Exa is
also in process of rapid deployment of its solutions to the aerospace
industry.
​
Exhibitors

​
BETA CAE Systems S.A, is an engineering software company committed to the development of best-in-class solutions for multidisciplinary CAE applications. The company's product portfolio, the ANSA/μETA pre- & post-processing package, and SPDRM simulation-process-data-and-resources manager, hold a worldwide leading position in the CAE software field, across many sectors. The combination of ANSA, ESTECO's modeFRONTIERTM and μΕΤΑ offers a high performance solution for the optimization of products design.


​
CST develops and markets high performance EM field simulation software. Its products allow you to characterize, design and optimize electromagnetic devices before going into the lab or measurement chamber. This can help save substantial costs especially for new or cutting edge products, reduce design risk, and improve overall performance and profitability.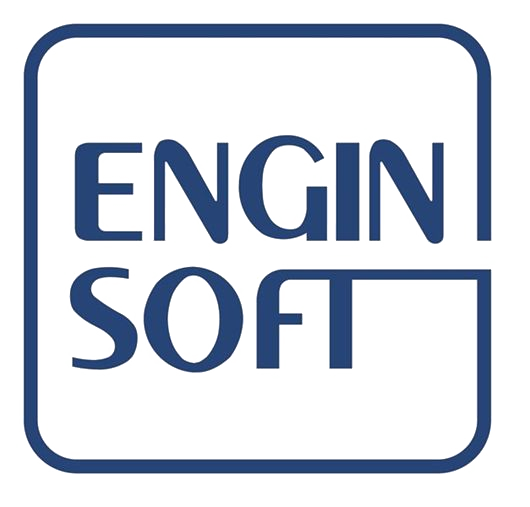 ​
EnginSoft is a premier consulting firm in the field of Simulation Based Engineering Science (SBES) with a global standing. Founded in 1984,it has been at the forefront of technological innovation remaining a catalyst regarding how SBES and CAE technologies are applied to reliably solve complex industrial problems. Today, EnginSoft is composed of a staff of highly qualified engineers, with expertise in a variety of engineering simulation technologies including FEM Analysis and CFD, working in synergic companies across the globe.

​

e-Xstream engineering is a software and engineering services company 100% focused on state-of the-art multi-scale modeling of complex multi-phase composites materials and structures (PMC, RMC, MMC, nanocomposites, hard metals, etc). e-xstream develops Digimat, The unique nonlinear multi-scale material and structure modeling platform that addresses composite material suppliers' and end users' needs to design and manufacture innovative high-performances products while minimizing their weight, cost and time-to-market. Digimat lets engineers do both micro and macro-scale analyses of composites, predicting how they will perform and calculating their mechanical, thermal and electrical properties for use in all sorts of downstream FEA analyses. Digimat helps engineers attain lighter structure designs, shorten development cycles, and minimize costly experimental tests.
​

​
National Instruments equips engineers and scientists with tools that accelerate productivity, innovation, and discovery to meet not only grand but also daily engineering challenges in an increasingly complex world. A graphical system design approach leverages productive software and reconfigurable hardware platforms, along with a vast community of IP and applications, to simplify system development and arrive at solutions faster.


​
VI-grade GmbH is the leading provider of best-in-class software products and services for advanced applications in the field of system level simulation. VI-grade, established in 2005, delivers innovative solutions to streamline the development process from concept to sign-off in the transportation industry, mainly automotive, aerospace, motorcycle, motorsports and railways. With office locations in Germany, Italy, Japan, and the USA, and a worldwide channel network of 21 trusted partners, VI-grade is a young and growing company with a highly skilled technical team.